From September 14 – 16, meet our team in-person at XR Week in Stuttgart, Germany. 
Meet us at our expo at "Haus der Wirtschaft" Stuttgart, booth 7A.
And safe the date for our talk at Wednesday Sept. 14, 11:30: "VisionLib & Twyn: AR for industrial applications & quality inspection"
XR Expo, which we have been participating in since 2018, has grown into an XR week this time as well and is a must-attend event as one of the most important AR / VR / XR events in Germany.
Connect to the team and learn how VisionLib Object Tracking drives the most essential enterprise XR cases. Also learn, how our mobile inspection system Twyn sets new standards for quality inspection with Augmented Reality and Digital Twins. 
Schedule Your On-Site Meeting
Tell us how we can help you meet your challenges with our solutions.
Why don't you request a no-obligation appointment with our experts on site, right now? Looking forward to meet you.
Get Exclusive Tickets with Visometry
Fill the form to request an exclusive code to redeem a free-of-charge day ticket **: 
How it works:
Fill the form to receive a voucher for a Free Day Ticket for Visitors that you can redeem at www.automatica-munich.com/ticket. Once you have completed your ticket order, you will receive your personal admission ticket directly from Automatica: This is available to you either as a mobile ticket or as a print@home ticket.
* Required field.
** Please note.:This is an exclusive service granted and managed by the event organisers. Contingent is limited. Offer valid as long as ticket codes are available. The resale of online vouchers is not permitted. The general terms and conditions of the organiser apply, so does our Data & Privacy Protection Policy. By filling out the form and sending above request, you agree and give your consent to our policy.
Automatica '22 – The Leading Exhibition for Smart Automation and Robotics
When?
September 14 – 16, 2022
Where to find us? Epxo:
Haus der Wirtschaft, Stuttgart, Booth 7A
Join our talk:
Wednesday, Sept. 14, 11:30
How to get there?  
Get all essential details at the official webpage.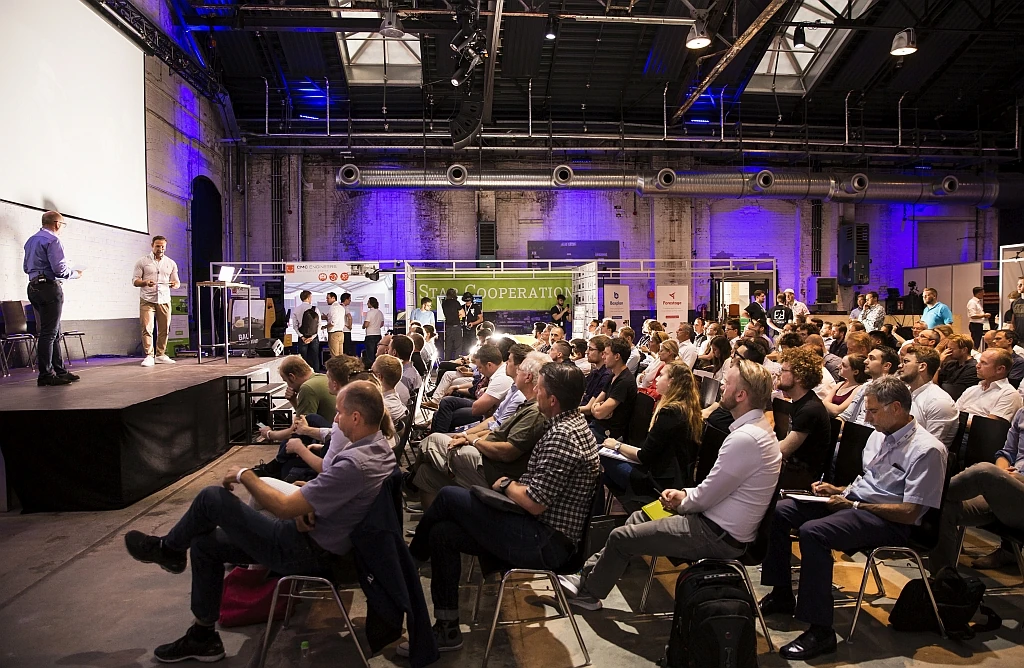 XR Week is the B2B tech event in Stuttgart for Virtual Reality (VR), Mixed Reality (MR) and Augmented Reality (AR), or in short: eXtended Reality (XR). XR Week shows XR technologies and professional applications of VR, MR and AR in industry, architecture, health, trade and craft.
XR Week is characterized by XR industry giants, excellent speakers and showcases from practice. The XR Expo has set itself the goal of being THE meeting point for industry users, technology providers, content service providers and XR researchers. Our get-togethers offer the perfect opportunity for networking. The Expo was launched in 2017 as "VR Expo". In 2019 the name was changed to XR Expo and since then, it has grow to become the XR Week.