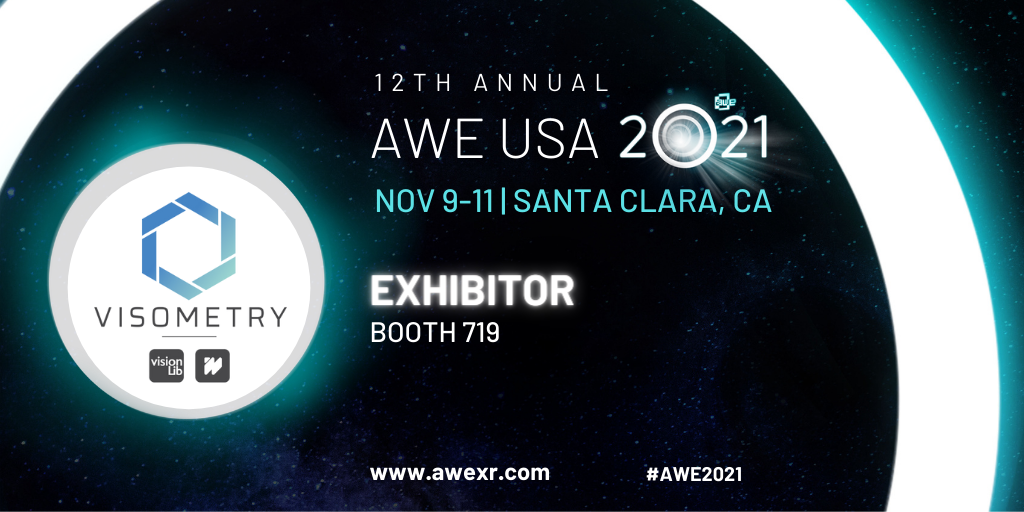 Join us at AWE 2021 in Santa Clara, CA, USA
Now: Get a Discount on Tickets with Visometry
You would like to join us and participate in the event? Take the chance and get a discount code from us. Apply now and our team will get in touch and send you a code, which you can redeem at awexr.com.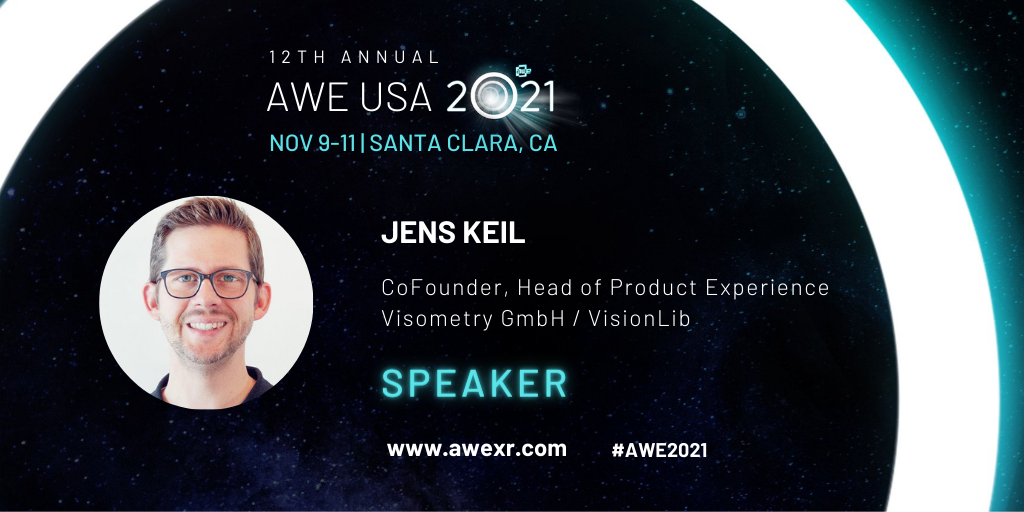 "Time to go spatial" claims AWE. And we're ready. Located in California, USA, AWE is a must-attend event for augmented-, virtual- and mixed reality, immersive technologies and AI featuring the majority of Fortune 1000s.
Join Visometry at this amazing in-person event. We're packed with demos and news. Here is what we will show:
We will present VisionLib, our multi-platform augmented reality tracking SDK.
We are going to introduce Twyn, our mobile software platform for AR-enhanced quality control
We're participating at The Auggie Awards. Vote online for › Twyn and › VisionLib now (follow the links).
Amazing threedy will join us at the expo and demonstrate instant3DHub at our booth, showcasing how to leverage massive 3D and CAD data for industrial XR applications.
And Don't Miss: we're having a joint talk with Epic and NSYNK, Nov 10, 4:05pm.
We hope you're as excited as we are. But, that's not all. We're going to share some exciting news and intro a new feature exclusively at AWE. So stay tuned. See you there ;-)!
---
About the Event
When: 9th to 11th November 2021
Where: Santa Clara, California, USA
Our booth: Exhibition Pavilion, booth #719
Event Page: https://www.awexr.com/