Impressions of a 3-day team workshop in one of Germanys most beautiful regions, Black Forest.
After about 1.5 years of nearly constant work from home, we took the opportunity in mid-September to retreat for three days with the whole team.
Well accommodated in the Landhaus Lauble and Der Turm, with good food, perfect weather, and a good workshop agenda, we've been able to meet in-person: to chat, to laugh, to share ideas, to enjoy and spend time together.
After such a long phase of remote-only meetings, it was a pleasure to meet face to face again. On the one hand, it felt normal and familiar. On the other, it also felt odd meeting without the indoctrinated Covid prevention regulations for such a long time (the team is vaccinated). But only for a couple of minutes 😉 .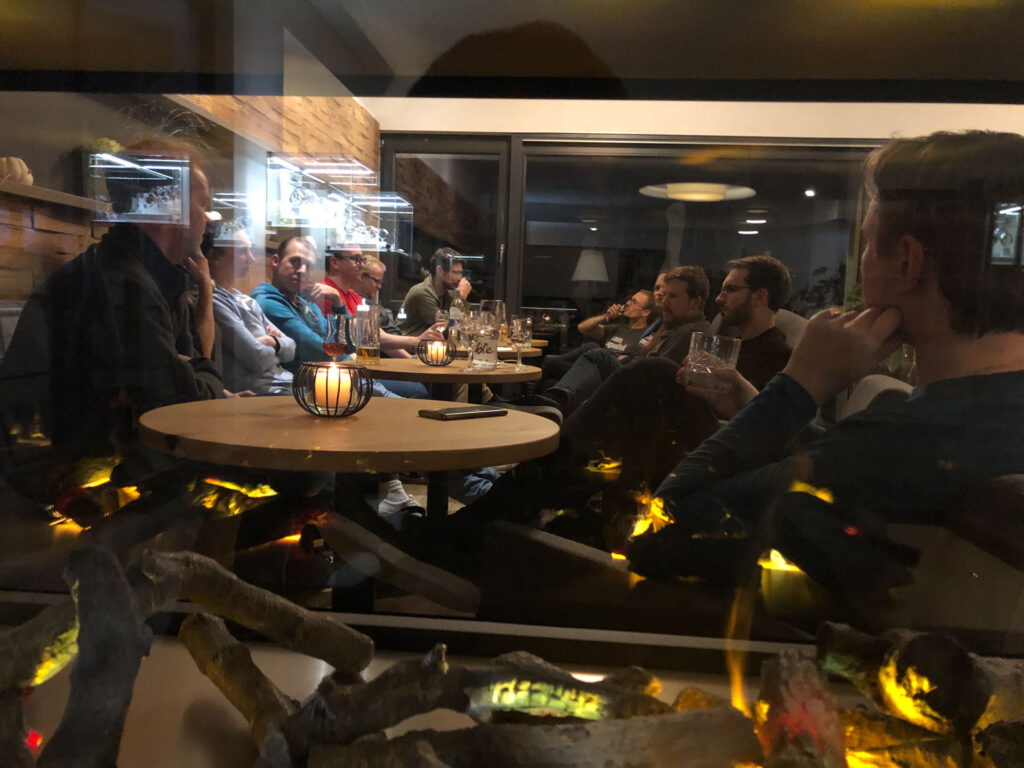 We have to admit that we meanwhile embrace being a 'normal' and a 'remote' company in many ways. For a startup opening for remote working means that people who want to work with us, do not necessarily need to move to do so. Which means we can more easily overcome distance or country boarders in a time, where it got even harder to find qualified people to work with.
We also started to virtualise meetings long before the pandemic, because it enabled us to be more inclusive. With many colleagues who have young children, remote meetings made it a whole lot easier for them to attend, especially early sessions that far too often clashed with family obligations. Same goes for our sales and business development team who, by design, are more often off on the road.
Conducting mixed meetings enabled colleagues to attend with more ease and stopped blocking meetings, where some of the 'essential minds' needed to reschedule on short notice, because they couldn't make it on time to the office.
What's more, it prepared us quite well for virtualising entirely when we were forced to through the very first Covid lock-down in March 2020. So shifting to "fully remote" for almost any meeting and task became much easier, as our team was already used to remote collaboration and working in some way.
However, being back together also showed that there is something that is left behind with remote-only. Within the three days there was almost no time, where people weren't chatting and connecting. It's easier to stay in the flow of some thoughts, when you're sitting next to each other, not distracted by the internet 😉 .
After a tense, passionate discussion, non-verbal signals are quicker to grasp, and the one or the other wave can be smoothed out better over a beer, cigarette or whatsoever, compared to simply pressing "Finish" at the end of the remote meeting – leaving one with the anger at home after the discussion.
Of course, it also strengthened our sense of a team. Within a workshop session on shared team values not only our management was overwhelmed to see how, despite different views, there was such a great common basis of values. It didn't get lost during Covid, but got confirmed even after such a long "out of office" phase. What a team!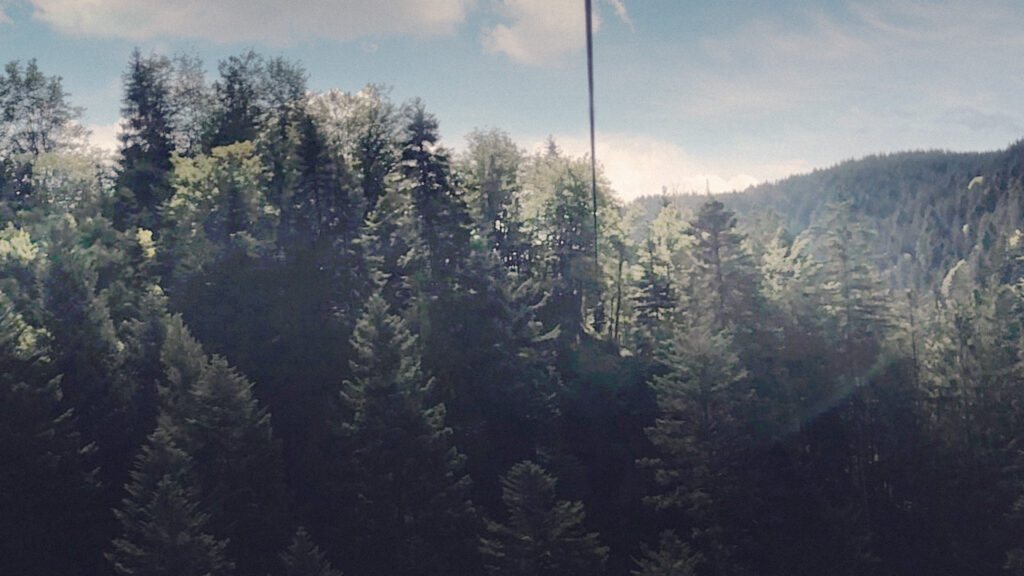 But it wasn't the only occasion about team spirit. Especially the Ziplining was truly a highlight that mixed meeting- and workshop sessions very well with the fun of being out, enjoying the area. It had team-building qualities in many ways.
Not to forget the fun we had hurtling over the treetops of Black Forest at a height of about 90 meters or so, secured by only a few thin steel ropes. Simply fantastic. Mind-bending. And lots of fresh air 🙂 .
We would like to take the opportunity at this point to thank the organizers from Hirschgrund Zipline and in particular our guides, who accompanied us so wonderfully with their lovely manner. Even our colleagues with a fear of heights got their money's worth 🙂 .
In the future, we will continue to have in- and home-office work mixed. So seeing all colleagues face-to-face won't become a regular thing soon. Which is perfectly fine. Given, hard lock-downs stay out of sight, let's hope meeting in-person from time to time for after work or team events is back for good.
What are your post-covid office plans?