Challenge accepted: after almost 9+ month of remote only, the team couldn't wait to meet in person, sharing ideas, discussing strategy and organisation and to simply have fun together.
After semi-lockdowns and Covid uncertainties of when its save to meet again in larger group, we kicked-off our first big team event with Karting in April.
What a ride! And a challenge: soon we were asking ourselves about who would win – not only as a person, but in terms of team: development, marketing, or sales? Well, places 1-3 someone from the development team and, not much surprising, an already experienced kart driver.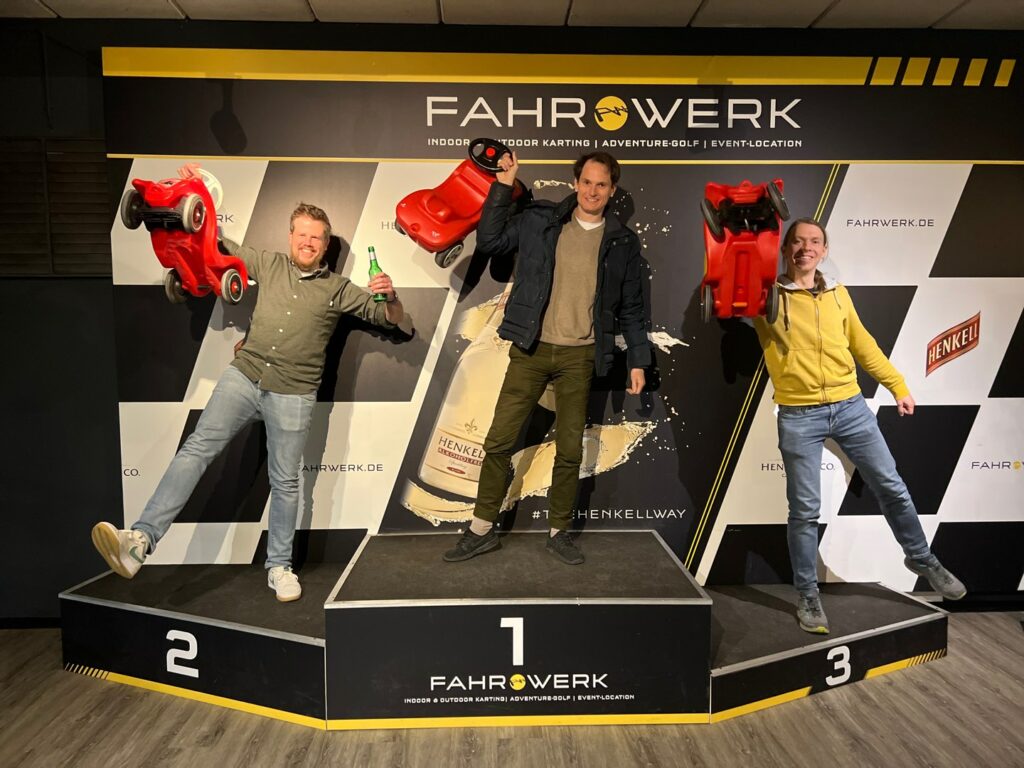 What fun. After the challenge, the dinner conversation naturally continued about the best strategies for driving. And anything else, ranging from private to business on the way throughout the evening.
Here some impression from the event.