Next Augmented Reality. Now.
Over a decade ago, in out time at Fraunhofer, we pioneered core computer vision technologies for industrial augmented reality, which are global standard nowadays.
Today, we master and tailor them for our customers worldwide to help them deliver their goals with the benefits of our XR solutions.
Visometry. Creator of VisionLib & Twyn.
Visometry is known worldwide for its VisionLib Engine, which is the basis for a wide range of augmented reality applications that require high performance object recognition and precise tracking. Our solutions are essential cornerstones for the digitalization of industrial processes.
Building on over 25 years of R&D at Fraunhofer, we combine an innovative spirit and in-depth expertise for augmented reality and computer vision technologies and their application in the industrial enterprise.
Our SDKs power enterprise-grade AR platforms & apps that require high-performance and precise object tracking. With solutions like Twyn, we are about to shape the future of quality control and visual inspection.
We understand the challenges arising, when dealing with AR, XR and industrial processes. We know there is no one size fits all solution.
Our goal is to make enterprise-grade augmented reality usable and accessible for companies around the world. B2B and B2B2C.
For this reason, we built solutions that combine state-of-the-art algorithms and deep-tech with flexible high-level services. We enable our customers to benefit from high-tech, without the need to become experts in the field first.
We help them, to scale AR beyond demonstrators into productive applications in their daily routine, to take full advantage of AR in Industry 4.0 and Digitalisation. This is, what we do. With our solutions, our knowledge, our partners. And our hearts.


Originally developed at Fraunhofer, VisionLib offers unparalleled object tracking for augmented reality.
Today it belongs to the most acknowledged AR tracking libraries for industrial enterprise use. Its tracking is key to any AR, where reality-captured objects are augmented and extended with digital information. Be it for repair and maintenance, AR-based training cases, marketing or sales purposes – none of these would work without precise and reliable object detection and tracking.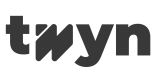 Twyn is a visual inspection solution. Powered by our VisionLib tracking, it uses augmented reality for a digitalized and highly efficient quality inspection for the manufacturing industry.
It enables to compare real objects against their CAD specification, and automatically registers and tracks inspected objects to compare the as-is situation against the as-planned digital twin, using precise augmented reality overlays.
Backers, Business Partners & Clients (Some)
Since AR's early days, our team has been participating in uncountable R&D and publicly-funded projects, has been engaged in a dozen of applied research projects, partnering with top-tier industries, counselled working groups and gained competencies in both, core & applied research for  industrial application.
ISMAR & Volkswagen Tracking Challenges
Creative technologists by heart, who like to push boundaries, we're most proud we could win the so called Tracking Challenge several times, in enterprise-critical areas like:
Tracking with High Accuracy 
Tracking at Close Range
Tracking of Moving Objects
Tracking in an Unknown Area
The leading contest that time, set out to find the best in class on a variety of tracking objectives – accuracy & precision, or performance & speed. Back then, competition was none other than Metaio (acquired by Apple), and Vuforia, who was with Qualcomm back then, before they got acquired by PTC.
Awards
As a startup, pitching products and ideas is part of casual business. We're happy to do so, as we believe in their benefits for enterprises. We are delighted by the many awards, team and work have received by jury of experts and from the community.
Whether you' have interest to learn more about us or our products, or you are looking for support: feel free to write us. We are happy to reach out.
We're hiring.
Looking for job opportunities in the growing Mixed Reality market? We are looking for students, young professionals and experts – someone just like you. Have a look at our vacancies.